Warner Brothers has posted the new Man of Steel trailer and my initial response to my wife was, "I liked it because it left me wanting more, but I hated it because it didn't show enough."
But upon subsequent viewings (I won't tell you how many times I've already watched it), I was able to grab some pretty awesome screen shots that make me even more excited for this new take on Superman (which releases June 14, 2013).
The trailer is below, but here are some scenes to look out for:
This is the ultimate money shot, in my opinion. General Zod flying up the side of a building while Superman is shooting downward, the two about to slam into each other in a Kryptonian brawl the likes of which film has never seen.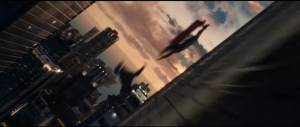 We've seen multiple incarnations of Jor-el and Lara sending their son to Earth upon the pending destruction of Krypton, but I'm hoping Russell Crowe can turn this into something different, going to extreme lengths to protect his child and generating the emotional resonance this scene truly deserves.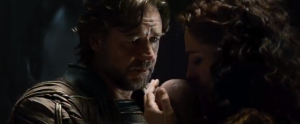 This shot has me super curious (pun intended). Is this how Zod comes to earth? Is Brainiac somehow involved in the storyline? Rumors abound about an earth invasion (which makes me concerned it will look too much like the end scenes of Marvel's The Avengers movie), but I love the fact a ship is showing up at the Kent farm.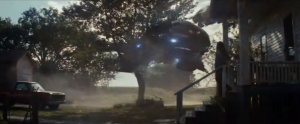 Son of Jor-El, kneel before Zod! 'Nuff said.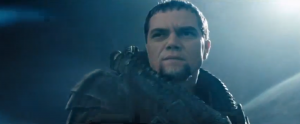 He's playing Dr. Emil Hamilton, but he'll always be Toby from The West Wing to me.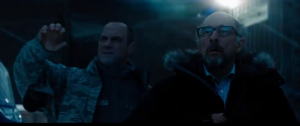 The trailer:

What was the money shot for you? Excited or worried about this film? I've never been a Zack Snyder fan, but I'm very hopeful for Man of Steel