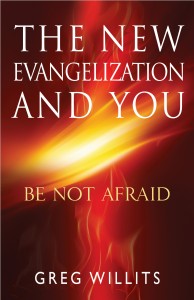 One of the most popular aspects of my book The New Evangelization and You: Be Not Afraid were the many sidebars about New Evangelizers in Action, stories of everyday Catholics doing their best to know, live, and share their faith. The original plan was for an entire bonus chapter of New Evangelizers, but unfortunately the page count exceeded the plan for the printers.
So for the next few weeks, I'm going to share this great bonus content from The New Evangelization and You: Be Not Afraid. Enjoy!
New Evangelizers in Action: Fr. Daryl Millette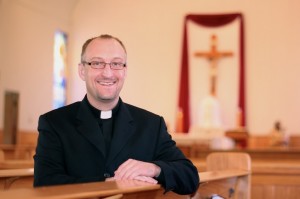 When Fr. Darryl Millette, a priest is the diocese of Saskatoon, decided to get involved in Catholic New Media, he went all in and created both a personal and parish website, along with a podcast and YouTube channel.
Even though he is an ordained priest, the downside of being so busy with these various projects is taking the time to read and study in order to better know his faith.
When asked about the biggest challenge in living his faith, it may be surprising that the answer is reminiscent of what is commonly heard from laity.  "Taking the time to nurture my personal relationship with Jesus Christ [is the biggest challenge], particularly through prayer," says Fr. Darryl.
But Father understands the need to find other resources to help himself and his parish to be more active in the New Evangelization.
"One of the most recent things we did was a 10 week showing of Fr. Robert Barron's Catholicism," says Father Darryl.  "It went over very well and I plan to show it again in the fall, while using is as part of an RCIA process."
You can find links to Fr. Millette's initiatives at www.saskapriest.com.