Thanks for stopping by my speaking page. I've been speaking about Catholicism, Leadership, and New Media since 2002 and deliver talks to thousands of people each year.
I know that finding the right speaker for your event is not easy.  I've organized countless conferences and events that required top-notch, organized, and dynamic speakers, so I understand the difficulties that accompany organizing such events.
Start the Conversation About Having Greg at Your Next Event
So on this page, I want to make it easy for you to hire me as a speaker at your next event. Here's how we can get started:
1
WATCH MY SPEAKER'S REEL
Make sure to watch my speaker's demo reel above. On it, you'll not only hear examples of some of my more popular talks, but hear from other well known Catholic speakers, authors, and leaders who have offered their endorsement for your consideration.
2
PICK A TOPIC
Read through the list below of some of my most popular talks including "The New Evangelization and You: Be Not Afraid," based on my bestselling book of the same name. I also speak about leadership, new media, and Catholic family life. Please keep in mind that with all of my years of public speaking and work as a full-time radio talk show host, I've already given presentations on just about every Catholic topic you could imagine and would be happy to craft a talk catered specifically to your needs.
3
CONTACT ME
Lastly, and most importantly, fill out the form at the bottom of this page to provide some basic information about your event. I'll contact you within 24-hours to continue the conversation to see if I'd be a good match for your needs.
Ready to take your faith to the next level? Check out Greg speaking to 30,000 people at the Atlanta Eucharistic Congress!
I look forward to helping your event be an amazing success. Fill out the form below and let's get started!
My Most Popular Talks on Catholicism
TALK: The New Evangelization and You: Be Not Afraid
Based on my popular book of the same name, this talk will set your audience on fire like never before for knowing, living, and sharing their faith. Providing an easily approachable and easy to understand and implement definition of the New Evangelization, I will inspire and empower you to know the faith more deeply, live the faith more fully, and share the faith more successfully.

TALK: Rosary Mystery Retreat
I am the founder of RosaryArmy.com, a worldwide apostolate that has spread and nurtured a deeper appreciation of the Rosary to millions of people. I've given talks and retreats on every single one of the 20 mysteries of the Rosary and can create a custom Rosary event, talk, or full or half-day retreats dedicated to Individual Sets of Mysteries. Diving deeply into Scripture, I'll help your audience fall in love with the Rosary like never before.

TALK: God's in the Hallway and He Can Hear You Through the Door: A Journey to Natural Family Planning
When my wife and I got married, we were a contracepting couple. Now we're advocated for the way that Natural Family Planning changes lives and improves marriage. In this talk, I share my own journey to embracing Natural Family Planning, and candidly discuss the struggles that some couples encounter even after years of practicing NFP. Honest, transparent, and hopeful, this talk will strengthen marriages and help couples place God more firmly in the center of their marriages.

TALK: Pixar's Rules for Knowing, Living, and Sharing Your Faith
Pixar is known for award-winning animation on movies like Toy Story, The Incredibles, Finding Nemo, and more. But what makes the movies so entertaining are the rules Pixar has created to tell dynamic stories. These same rules, surprisingly, apply directly to the way that people participate effectively in the New Evangelization. In this talk, I use 12 of Pixar's most important rules and apply them to knowing, living, and sharing the Catholic faith.

TALK: Intentional Family Living & Spirituality
If the marriage is strong, the family is strong. But the way to strengthening both at the same time is to create a plan of intentionally getting yourself, your family, and those around you to heaven. This talk is all about ways to develop and strengthen your own individual and family-based spirituality.

My Most Popular Talks on Leadership, Productivity, and New Media
TALK: Mass Productivity
I'm a husband, father of five, writer, speaker, podcaster, video producer, sometime radio host, painter, guitar and piano player, and still find time to sit and enjoy nearly evening with my wife. The number one question people ask me is, "How do get done everything you do?" In this talk I share my ten most helpful hacks, tricks, and tips to reach Mass Productivity.

TALK: From Podcasting to Radio and Back Again
I launched the very first podcast for a Catholic organization in March 2005. From there I helped create an international non-profit focused on Catholic New Media, and conceptualized, planned, and hosted the very first Catholic New Media Conference in 2008. My wife and I were then hired to host a 5-day-a-week, 3-hour, international radio program on SiriusXM. After more than four years our show ended and we returned to our podcasting roots where things are flourishing like never before. In this talk, I share not only my own journey through traditional and new media, but clearly layout everything you need to start podcasting for your own organization. Optional talk: Ten Ways to Build a Community, and Not Just an Audience

TALK: Changing the Game - Developing Teams from Nothing to Create the Amazing
I spent over ten years in the Information Technology industry bringing together unique teams to build things that had never been built before. Since 2005 in the non-profit and religious workplaces, I've done the same. I love sharing how to bring teams of various personalities, experiences, and skills to create dynamic groups capable of doing seemingly impossible tasks. This talk shares for managers and team members what it takes to become a super productive and effective team.

PLEASE NOTE: If one of the popular talks above does not meet your needs, keep in mind that in my over ten years experience speaking about countless topics regarding Catholicism, Leadership, and New Media, I would gladly work with you to develop a talk that would be perfect for your event.

Ready to Start the Conversation About Having Greg For Your Next Event?
I'd love the opportunity to speak at your next event.  To initiate the conversation, please take just a minute to fill out the following, and I'll be in contact within 24 hours to answer any questions you may have.
Testimonials
Greg Willits PROFOUNDLY changed my faith in God that day and I am confident that I am one of the millions that have been graced to experience his enthusiasm and holiness. Every man at my conference walked out ready to know, live and share their faith because of Greg and his great love for God.

"We were so pleased to have Greg as a speaker at the Atlanta Eucharistic Congress.  Strong Catholic values, a shared love for Christ, a willingness to use his great communication skills in advancing the Church's mission of Evangelization, all strengthened by the Eucharist are clearly the reasons why people still talk about the great talk Greg shared with all of us."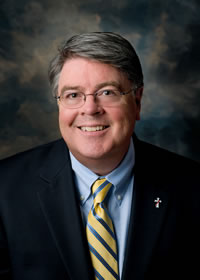 Greg recently spoke at the Catholic Radio Conference here in Birmingham, about social media and their role in evangelization.  Our EWTN Radio affiliates learned a lot about partnering new media with their radio stations!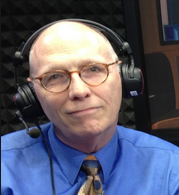 Start the Conversation About Having Greg at Your Next Event
Past Talks
A Sampling of Past Speaking Engagements: 
Diocese of Auckland Digital Media & Evangelization Event, Auckland, New Zealand
Catholic Digital Media Conference, Sydney, Australia 2014
Proclaim Conference, Sydney, Australia 2014
Archdiocese of Atlanta Marriage Appreciation Dinner 2014
Atlanta Eucharistic Congress 2014
San Antonio Catholic Men's Conference 2014
Amarillo, Texas Catholic Retreat 2104
Akron, Ohio Come Alive Event 2013
Archdiocese of Denver Catechetical Congress 2013
Catholic Media Conference 2013
Braveheart Men's Group, Michigan 2013
Catholic Radio Association Conference 2012
John Paul II Respect Life Conference 2012
Long Island Catholic Men's Conference 2012
Catholic New Media Conference 2011
Diocese of Pittsburgh Major Speakers Series 2011
Atlanta Eucharistic Congress 2009
Catholic New Media Celebration 2008
Franciscan University of Steubenville New Media Conference 2008
Podcast and Portable Media Expo 2007