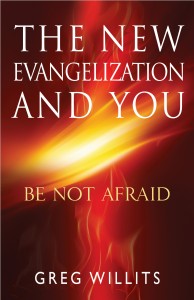 One of the most popular aspects of my book The New Evangelization and You: Be Not Afraid were the many sidebars about New Evangelizers in Action, stories of everyday Catholics doing their best to know, live, and share their faith. The original plan was for an entire bonus chapter of New Evangelizers, but unfortunately the page count exceeded the plan for the printers.
So for the next few weeks, I'm going to share this great bonus content from The New Evangelization and You: Be Not Afraid. Enjoy!
New Evangelizers in Action: John Clem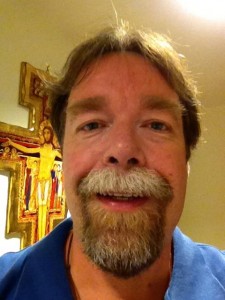 "I first heard the call to the New Evangelization through Blessed John Paul II and the universal call to holiness," says John Clem, a life-long Catholic from the Diocese of Richmond.  "I was inspired to do more and to start Catholic Web Services to help rebuild the digital Church."
Through John's efforts, Catholic Web Services has developed into an online community of Catholic webmasters, developers, social network gurus, and content creators who share knowledge in service to the Church, as well as free websites and other internet services to parishes.
"We hope for our ministry to help all Catholic websites be better in content, presence, and inspiration," John says.
Despite efforts online, John still experiences many of the same challenges in knowing, living, and sharing the faith as others do offline.  "Taking the time to read and pray, secular skepticism, and remembering to carry faith with love, goodness, beauty, and truth," are the biggest obstacles John faces.
Yet through these challenges, John is hopeful for the Catholic Church and the New Evangelization.  "I pray for the entire Catholic faith to have many years of growth in the love of Christ," he says.
You can learn more about John's efforts as a new evangelizer at www.CatholicWS.com.