After the leaf painting from last week, I started a new one.  Here's the very first foundation: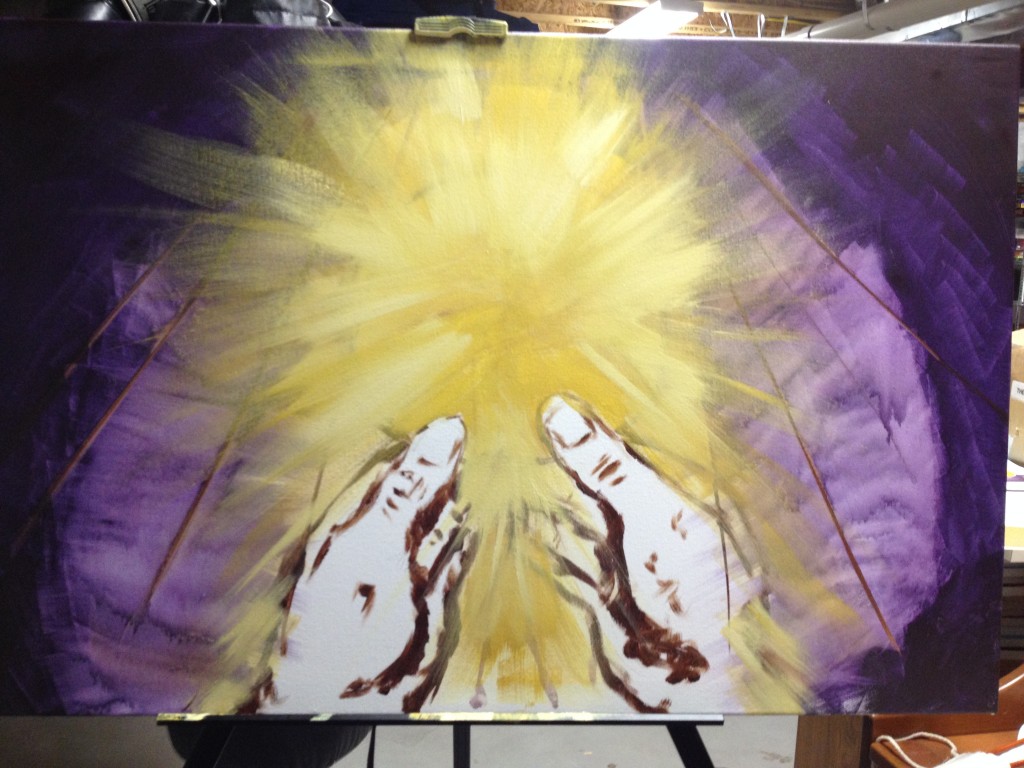 And here it is after the first coat on the hands: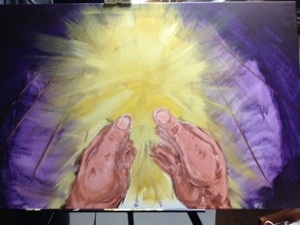 I doubt this one will end up on the wall, either.  Jennifer likes artwork that is somewhat nebulous, where you have to gaze at it a bit to figure it out.  My Catholic readers can probably figure out where I'm going with this.
I'll post updates as I progress.